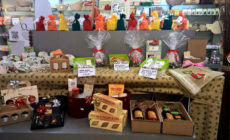 There are two shops and an e-commerceknown as Warawara shops: they offer its visitors a wide range of products, ranging from crafts to clothing, foodstuffs, cosmetics and accessories.
In this way WaraWara involves the local territory in a new sensibility towards international solidarity, favoring small changes in the daily lifestyle. Furthermore, it creates bridges of fraternity between the North and the South of the world, coming out of a logic of assistance and fostering alternative and sustainable models of economy.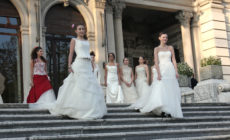 A wedding represents the crowning of the dream of a life together. Why not sharing this joy with those in need?
Thanks to the Solidarity Wedding initiative, the bride and groom can make the most beautiful day of their life a real opportunity for solidarity.
Crafts, fair-trade food and many other original ideas are available to become solidarity favors. In our Warawara Shops, our volunteers are ready to follow the desire of the spouses customizing the packaging personally.
Small prices for great gestures that will help many malnourished children and their mothers in South Sudan to receive treatment, and return the smile to so many suffering faces.