CESAR Foundation was created in 2000 by the Italian Comboni father Cesare Mazzolari together with a group of lay people to support development in one of the poorest conutries in the world, South Sudan.
Today the commitment for international cooperation keeps on going in order to ensure the rights to education, food and healthcare in South Sudan and other African countries.
CESAR Foundation is very active in Italy as well, where is a convinced promoter of social inclusion programs for unemployed and marginalized people, and committed to raising awareness on humanitarian emergencies and international solidarity among the youngster in schools.
Father Mazzolari
and South Sudan
Father Cesare Mazzolari was born in Brescia (Italy) in 1937. Ordained a Comboni priest, in 1981 he was sent on mission to South Sudan, which became in the years his second mother land.
30 years of mission living among the most needy population, he experienced in first person the tragedy of war, famine, poverty, but also the struggle for independence from northern Sudan.
In 1999 Pope John Paul II entrusted him with the diocese of Rumbek, naming him Bishop of those suffering people living there. He walked with them with strength and courage until his death, happened in 2011.
Today his figure is still an extraordinary sign of hope and peace for the young South Sudanese State.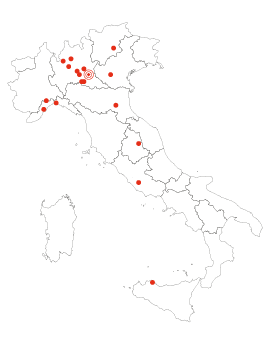 The soul of CESAR is represented by its volunteers. Our "donors of time" carry out intense activities in various regions of Italy, raising awareness to the cause and supporting initiatives and campaigns.
Our volunteers are small groups of people, students, teachers, associations…many different people with one goal: to be promoters of CESAR in their everyday life, working in network to achieve as many smiles as possible, in Italy and in South Sudan.
The implementation of projects in South Sudan is carried out in collaboration with local partners:
Diocese of Rumbek
Arkangelo Ali Association
Both have offices in South Sudan, respectively in Rumbek and Juba. CESAR is in charge of the planning, monitoring and reporting phases of the projects, in addition to the management of relations with the local representatives involved, and the drafting and implementation of fundraising plans.
In Italy CESAR works with the Interdiocesan Network of New Lifestyles: to share the desire to build a society caring to the needs, respectful of the environment, ready to implement new behaviors and lifestyles, able to promote sustainable development for all.